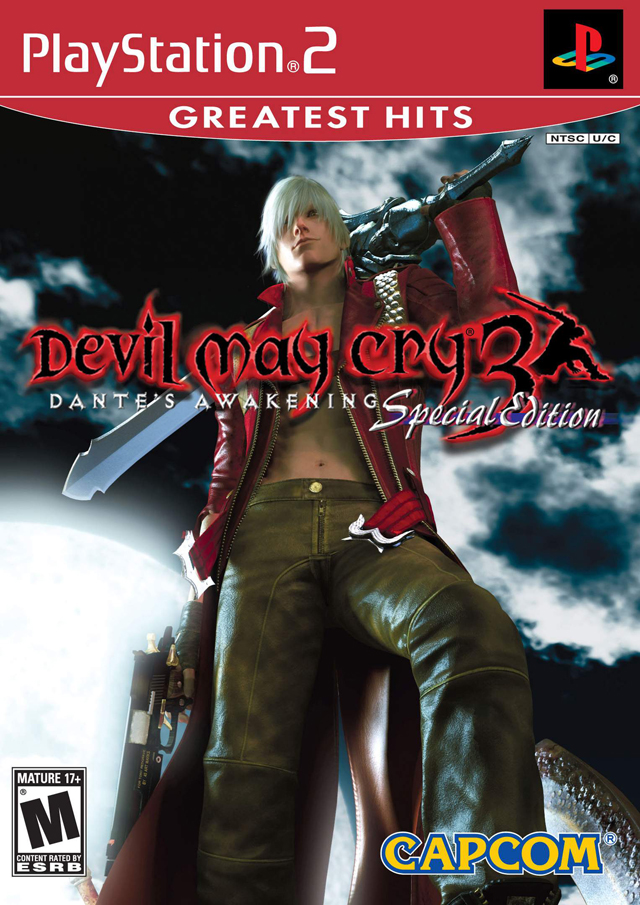 Devil May Cry 3 - Dante's Awakening (USA) (En,Ja,Ko) ISO
Sony Playstation 2 / PS2 ISOs
Genre:
Action
Shooter
Rating: PEGI: 16+, CERO: 15+, ESRB: M, CERO: C
How to Play this Game ?
Quick Navigation:
Game Description & Reviews:
---
Overview
The third game in Capcom's popular action adventure series. This is a prequel to the original Devil May Cry and the first game of the franchise's storyline chronologically. The game saw a re-release in Devil May Cry 3: Special Edition, which added a new character, among other things.
Read more at https://www.emuparadise.me/Sony_Playstation_2_ISOs/Devil_May_Cry_3_-_Dante's_Awakening_(USA)_(En,Ja,Ko)/150482#VDBZoH6oOPMECShJ.99